Visiting the Alpacas farm, flying in a hot air balloon or riding a camel – there is so many lovely things to do in the desert, one day won't be enough. Welcome to the adventures of the south
.
There are many opportunities for full day trips and weekend family holidays all around the south of Israel – so many in fact, that you'd be hard pressed to do it all just in one visit!
Mitzpe Ramon's Alpaca farm
One of the Negev's main family delight, and biggest of its kind in the world, is Mitzpe Ramon's Alpaca farm, where hundreds of alpacas and lamas roam around freely. Children can feed the alpacas, and join the farm's many activities on offer. The farm has disability access, and is a sure treat.
Biking Down the Planes
If your family is a sporty one, why not hire bikes at Kibbutz Be'eri, and head down the Be'eri planes. Especially advised during winter months, when the planes get covered with an endless red carpet of anemones. All information on trails and bike hire prices and details can be found here.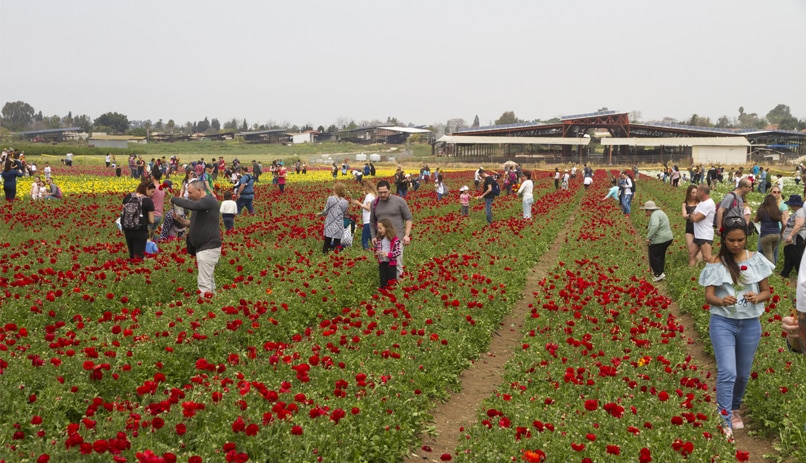 Mamshit
If historical and archeological sites are your family's shared love – don't skip a visit to Mamshit – an ancient Nabatean city, not far from Dimona. During the olden times Mamshit was a main stop station on the ancient Incense Trade Route. To this very day some of its ruins remain intact, giving a great historical and archeological context to the ancient culture. Mamshitis also a UNESCO World Heritage Site.

Carasso Science Park
What ever it is you enjoy doing, you will surely enjoy Carasso Science Park in Be'er Sheba, combining both an interactive museum and a science garden with activities suitable for all ages.  It's a highly recommended fun activity for the whole family, with a great added value.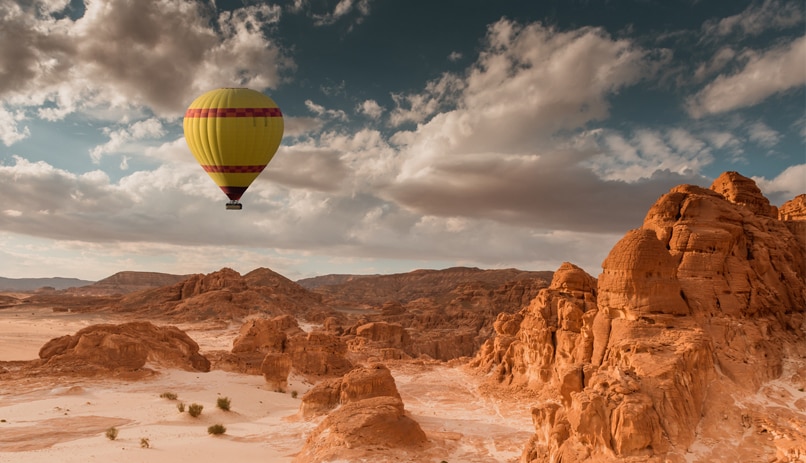 Over Israel Hot Air Balloon Company
If you're looking for a fun, exhilarating family experience that will get your feet off the ground, look no further! Over Israel hot air balloon company offers sunrise air balloon flights over the beautiful awakening desert. Admission is limited for children over the age of six, and the flights are not cheap, but it's truly a unique one-off experience, to see the Negev in all its glory, from an unusual perspective. 

Negev Night Sky Tours
And while we're on the topic of unusual perspectives, why not try the Negev Night Sky Tours. Famous for its desert clear skies, the night sky tours are held over the stunning cliffs of the Ramon crater, and lead by experienced astronomers. Via a powerful telescope you'll explore stars, planets and constellations, in ideal conditions.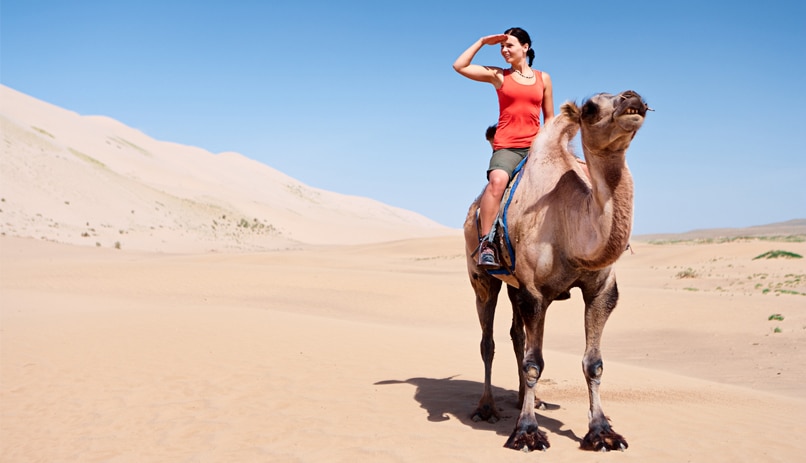 Makhtesh Haramon, Makhtesh Hagadol  and Makhtesh HaQatan
These are geological formations that can be found in the Negev. Although the word 'Makhtesh' is translated as 'crater' in Hebrew, they weren't created by the impression of a meteor, but by the effect of geological developments that are unique to the deserts of Israel and Egypt. The craters can be accessed by hikes.
Jeep Tours
Jeep tours in the desert are a fun way to reach areas that are difficult to access with kids. A guide will take you to places off the beaten track and turn your trip to the Negev into an experience enriched with new historical and geological knowledge. Jeep tours can be short or long depending on what you are looking for.
Camel Rides
Another great way for kids to experience the desert is by camel ride. The kids will love the experience of being on a camel in the scenic wilderness while learning about the flora and fauna of the region, and their experience in the desert will definitely be a memorable one.