There only thing that is more romantic than Jerusalem is Jerusalem at night. You are most welcome to read the following overview and pack your beloved
.
"Romantic" may not be the first word that comes to mind when thinking of Jerusalem, but much like other ancient historical cities – anyone say Rome?… – the stone paved alleyways and exotic domes and towers are the perfect background for a journey-in-two. Add to that the oriental charm, a bright Middle Eastern sun and a fascinating mixture of east and west, and you get one of the most intriguing and unique destination for a romantic vacation. You are cordially invited to discover J​erusalem's soft side.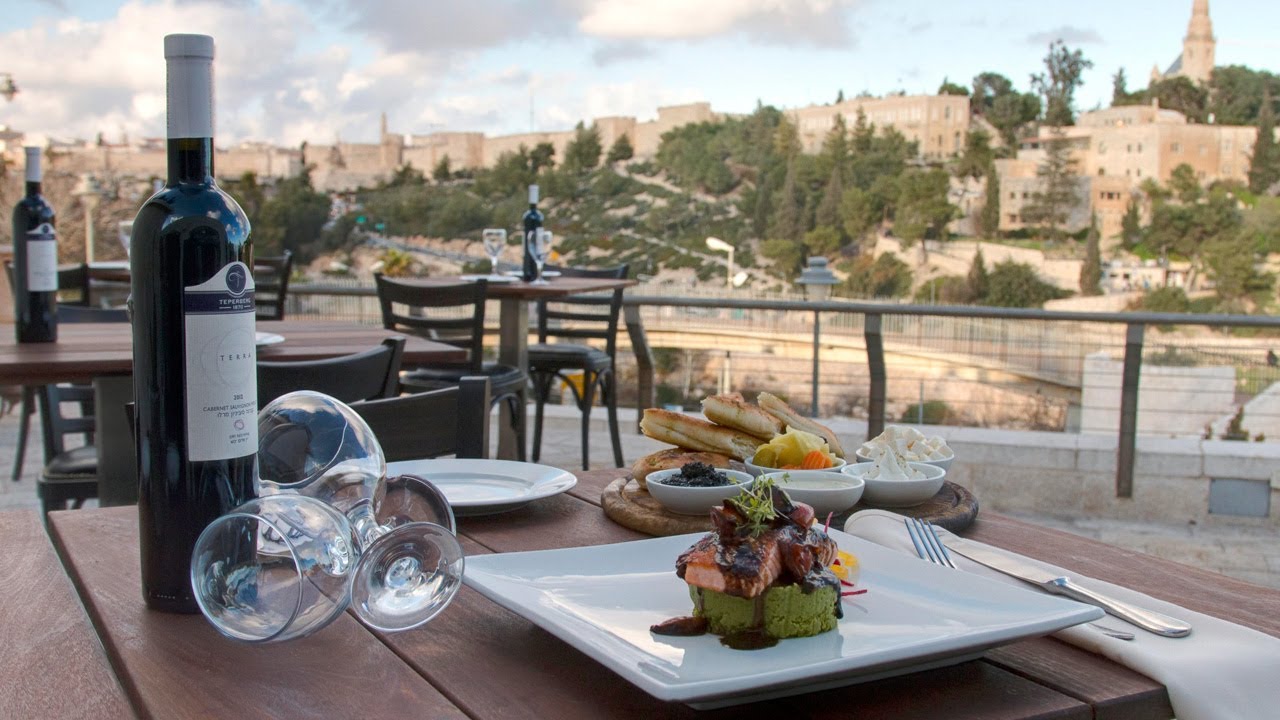 Good morning
If you are the active type, belonging to those who like to start their day with the hustle and bustle of a colorful marketplace, grab your first coffee in Mahne Yehuda market (entrance from Agripas street). While retaining the authentic air of an active fresh produce market, it recently enjoys a booming scene of trendy cafés and restaurants offering delicacies to satisfy any taste and gastronomical craving.
Active people tend to become even more active after breakfast. There are many options for discharging this pent-up energy. How about a good hike? Walking through the Old City should definitely be one of your first priorities. The easiest thing is to enter through Jaffa Gate, visit the must Church of the Holy Sepulchre, and from there just wander through the alleys and admire the infinite variety of existence forms in the relatively small ground area. All four quarters of the old city – Christian, Muslim, Jewish and Armenian – offer hidden gems of architecture, archeology, antiquities and good street food. History literally breathes in your ears, and you can easily spend a whole morning here. ​
Looking for a flight to Israel? Book Now 
Another beautiful area that calls for exploration by foot is the restored two neighborhoods of Yemin Moshe and Mishkenot Shaananim. No cars are allowed inside – just walk in from the corner of King David street and Bloomfield Blvd, near the refurbished Montefiore Windmill, and enjoy the old-days atmosphere and picturesque stone houses built opposite the Old City Wall. The first Jews to venture out of the impossibly crowded Jewish Quarter in the 19th century settled themselves here, in modest little homes above The Valley of Hinnom. Today these homes can only be purchased by the very well-off.​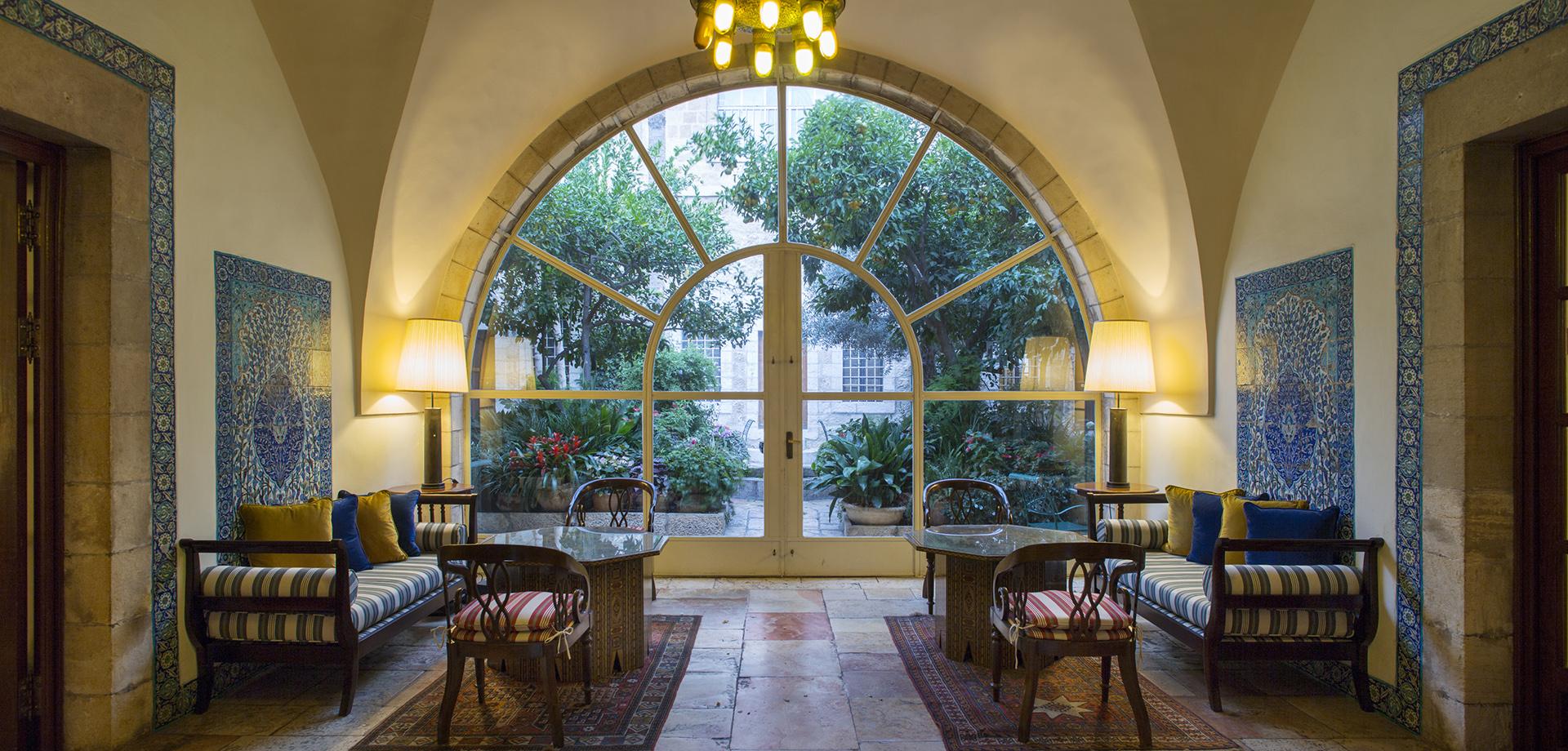 Lunch
If you have just walked Mishkenot Shaananim and ended your tour down the lovely BloomfieldPark, which constitutes its south end, it's worthwhile taking a right turn to Bethlehem road – which leads right into Emek Refaim street, the heart of The German Colony in Jerusalem. The street is lined with numerous restaurants and shops on both sides, and after lunch you can have another relaxed foot journey through its serene back streets, or just rest you tired selves on a wooden bench in one of the little pretty gardens nestled between them.
Nahalat Hashivaa street and its adjacent alleys are another pedestrians' haven in the center of town: there is no shortage of restaurants, art galleries and unique shops here, just take your pick – and be sure to take some pics too.
Afternoon
Even if you feel you had enough of walking romantic stone-paved alleys, don't give up on Ein Karem – an enchanting stone village in the western outskirts of the city, dotted with old churches and monasteries and surrounded by evergreen pine forests. A visit here is a chance to breath some clean mountain air and take a break from the hectic town center, without waiving your basic right for a good afternoon coffee.
Those who prefer to stay in town should seriously consider The Israel museum (11 Derech Ruppin). Besides being beautifully perched​ on a hill overlooking the Valley of the Cross, it boasts impressive collections of archeological findings, Jewish art and modern art, and a most romantic art garden to stroll in when the sun begins to set.
Some art lovers feel more comfortable with smaller museums and galleries. If you are among those, you'll probably appreciate the choice little exhibitions at the won​derfully restored Ticho House (10 Harav Agan Street). Anna, the excellent in-house Italian restaurant, can cater for your more earthly needs.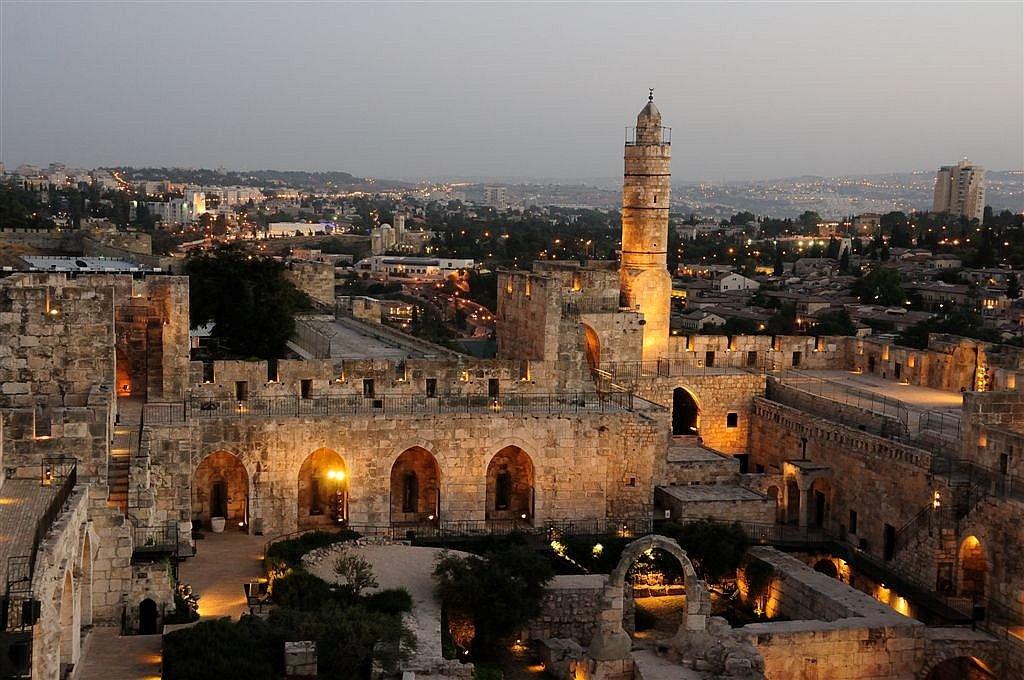 Good evening, good n​ight – dinner and culture
If you haven't dined yet, Satya (36 Keren Hayesod street) is one of the most recommended restaurants in town these days. It has a great wooden porch, delicious fusion menu and the goodtime atmosphere that makes the difference.
Cinema addicts will greatly enjoy an evening in the Jerusalem Cinematheque (11 Hebron road). Apart from its magnificent location, it has an impressive program year-round and a lovely café-restaurant, Lavan, overlooking the Old City walls and the Valley of Hinnom. The prestigious Jerusalem Film Festival is held here in July – an event not to be missed!
Theater lovers, you have not been forgotten. The Khan Theatre (2 David Remez street) consists of a unique theater ensemble considered to be one of the best in Israel. Many shows have English and Russian subtitles, so check the schedule and be sure to make a reservation accordingly.  ​