Heading to the capital of Israel for a short visit? Here are all the must sees for a great day in Jerusalem. Be sure it will leave you wanting more…
.
Jerusalem has earned its reputation as a great historical city with plenty of re​ligious and archeological sites, but guess what? Under the stony costume of this serious giant hides another Jerusalem, a curious children's heaven with attractions to suit every impatient, naughty little member in your delegation. And guess what else? Archeology can be fun! Read on and find out how.
Adventurous families might want to start and tour Jerusalem from above street level, or below it. Hight lovers would tremendously enjoy the Ramparts Walk. The entrance is at Jaffa Gate, and you can either take the longer walk north, to the Lions Gate, or the shorter walk south, to the Western Wall. Both options include splendid observation points over the historical buildings and alleyways of the Old City, mixed with the thrill of walking on the wall itself (not the China Wall, and still…)  ​
Looking for a flight to Israel? Book Now​​
If its summertime, you might enjoy splashing some water while exploring the depths of the historical city. Siloam Tunnel, AKA Hezekiah's Tunnel (at Kfar Hashiloah), offers you a chance to do exactly that. The knee-high 45 minutes water-walk inside this ancient engineering project, aimed at protecting Jerusalem's water supply in the times of the great kings, promises to be one of the coolest experiences you can undergo in this city.
And if the youngsters' curiosity hasn't been satisfied yet, you might want to check out something completely different and a little more up-to-date: the Bloomfield Science Museum​ (3 Museum Blvd). There is always something intriguing to discover here: special exhibitions, hand-on workshops, films and science demonstrations. Set the little brains free!
Artistic families will greatly appreciate a visit to The Israel Museum​ (11 Derech Ruppin​), known for its elaborate Youth Wing, offering young visitors art and recycling workshops year-round, and for the beautiful Billy Rose Art Garden, where special events like music performances and kite festivals are held, especially during summertime.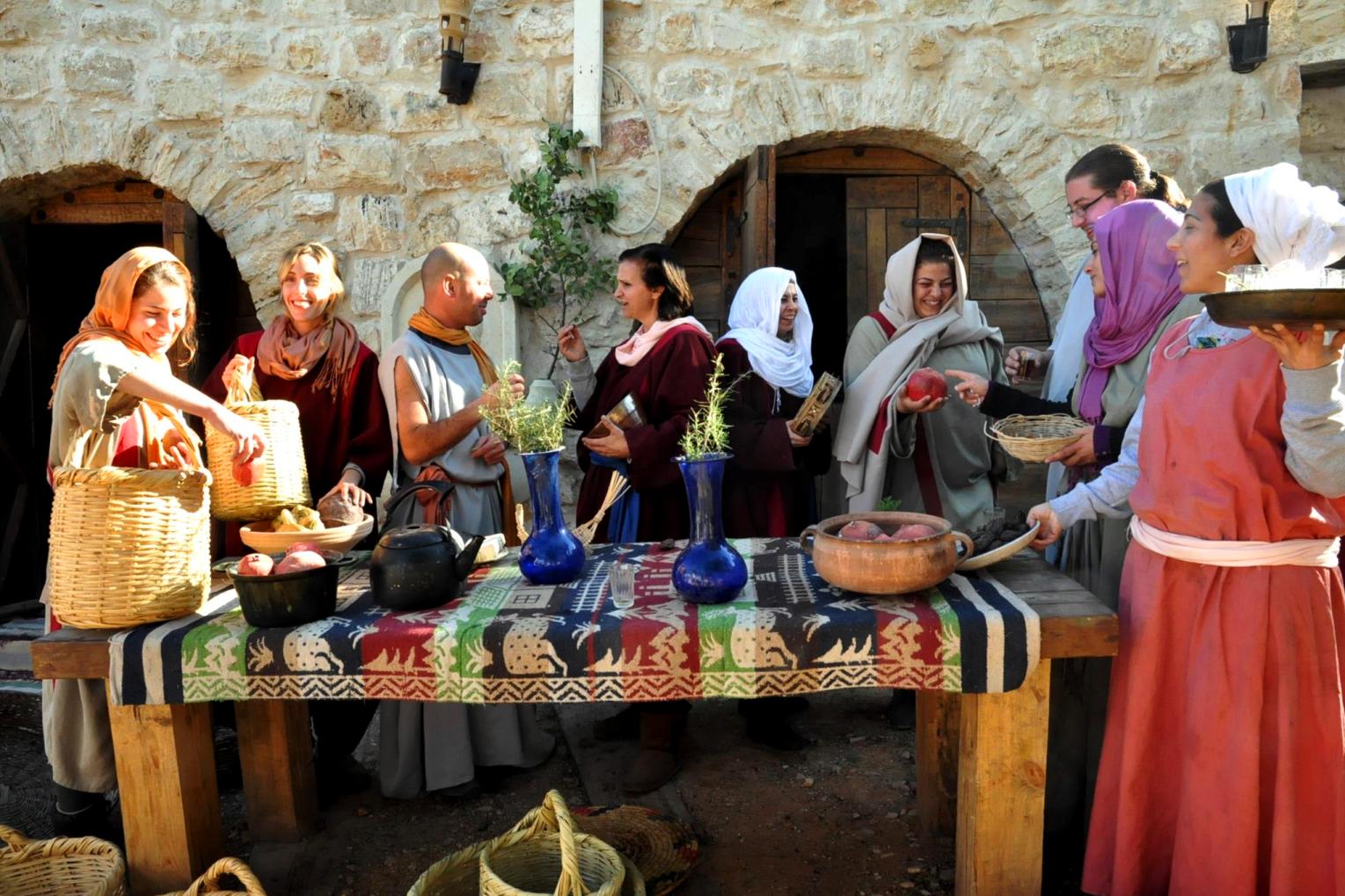 The First Station​ complex​ (4 David Remez street), built on the beautifully restored site of Jerusalem's old railway station (no longer in use), offers all kinds of restaurants and snack bars, with one significant advantage over other eateries in town: plenty of car-free grounds around to entertain impatient young eaters before, while and after the food is served…
Another terrific place for lunch, for older children with a zest for c​olorful, bustling marketplaces, would be the fabulousMahne Yehuda Market (entrance from Agripas street), where traditional street food shacks live happily next to trendy little restaurants and bars opened in the market in recent years.
We haven't touched on nature loving families yet. While Jerusalem is considered to be one of Israel's most crowded urban environments, the huge ground area encompassed within its city limits includes many surprising nature gems.
The Jerusalem Botanical Gardens​ (1 Yehuda Burla street) offer a view at more than 6,000 species of plants from all around the world, including rare and endangered species, all organized according to their continents of origin. Something is always blooming here, and it's a wonderful place to just wander about in, or take part in special family-oriented activities and festivals held here throughout the year.​
Early afternoon could be a good time to visit the Jerusalem Bird Center (Rothschild street, Gan Havradim), where you can watch birds from a designated visitors refuge, witness bird ringing process and embark on guided bird-tours in the city. Sometimes you can even join a surprisingly bird-rich night safari!
But when the animal kingdom is considered, The Jerusalem Biblical Zoo​ (1 Aharon Sholov Rd.) is no doubt the jewel of the crown. It covers over 60 acres, sitting in a beautiful valley below the hillside Malha neighborhood, and features a stunning collection of wildlife. Most of the zoo's inhabitants enjoy spacious living compounds made to imitate their natural habitats, and their health and wellbeing are carefully monitored. The zoo is also known for its success in breeding endangered species. Visitors may join educational guided tours, and still have much left to cover independently. Allow for a 3-4 hours visit at least.
And if you are just too tired for all of this action right after lunch, grab a picnic rug and take a nap under the lush trees in one of Jerusalem's peaceful green parks, while the kids play in the vast grass expanses around you. Sacher Park (1 Ben Tzvi Blvd.), the relatively quiet Teddy Park (between the Tower of David and Mamila) with its fo​untain shows, and Independence Park (entrance from Agron street) are just three of many recommended options.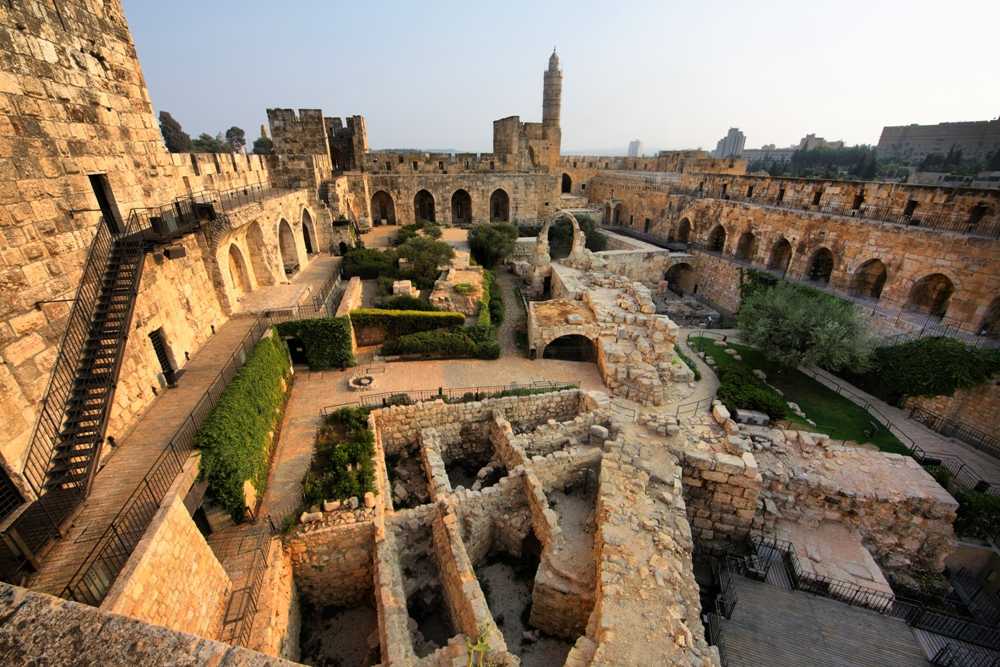 The Train Theatre​ (inside Liberty Bell Park, Jabotinsky street,) is a wonderful little puppet theater known especially for its yearly International Festival for Puppet Theater, held every August. Fascinating puppet shows from all over the world travel here to be watched by young and old spectators in the wonderfully cool evening air of Jerusalem. If you're here in August, don't miss it!
Another thing Jerusalem can offer at night time is light. It is not nicknamed "The city of Light" for nothing. The International Light Festival usually takes place at May, with marvelous displays of light art all over the old city.