Besides the nice beaches, Haifa, one of Israel's mixed cities, offers unique attractions for kids. Take it in consideration in your next visit in Israel

Haifa is an ideal family tourist destination, offering such a wide array of leisure activities. The selection is so wide and varied you will be hard-pressed to do it all!
Haifa's National Science Museum
Perhaps the most exciting of them all is the famous is Haifa's National Science Museum. A world-class fun exploration for the whole family, suitable for children aged three and up. For more information and links see our Museums in Haifa section.
Apart from the cable-car ride mentioned in our Attraction in Haifa section, which is of course great fun for the whole family, Haifa offers a truly fantastic array of activities to spice up your quality family time.
X Park
For action-loving children, don't hesitate and head down to X Park, Israel's largest and most professional extreme sports park. Spread across 13,000sqm, the park features an Olympic climbing wall, abseiling, a giant omega, a rope park, paintball, and other great activities. Plenty of free parking an easy access makes the X Park a perfect family fun day.
Haifa Zoo
A slightly more relaxed, but equally fun activity, is a visit to the Educational Zoo of Haifa, featuring over a 100 (some endangered) species ranging from mammals, birds, tigers, bears, monkeys and more. The patting area gives the kids a chance to come in close contact with some of the animals, not to mention the selfies! The Zoo has recently been accepted to the prestigious international organization of zoos. While at the zoo you can enjoy a relaxed break at the Botanical Gardens, featuring dozens of local flora and fauna.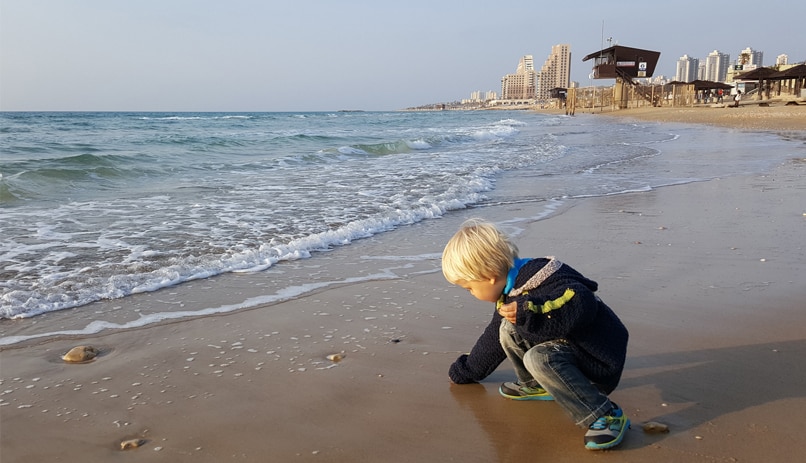 Louis Promenade
This is a lovely place to walk with your family at top end of the Bahai Gardens. There is a small playground for kids and benches where you can sit and enjoy the amazing view from the Carmel Mountain. You can go during the day and night, and it's especially gorgeous at sunset.
The Nahal Me'arot/Wadi el-Mughara Caves
These caves are recognized as a UNESCO World Heritage site and are a nice family destination near Haifa. There is a multimedia presentation inside the caves about the excavations that were made here. After seeing the caves you can take nice hike in the surrounding hills where the children can look for fossils in the rocks.
Dado Beach
This is a nice sandy beach with shady spots, lifeguard posts and lots of restaurants. On Saturdays people come to folk dance. This is a nice beach to relax in and for children and adults to have fun in the sun, sand and swim.
Castra Center 
For some cooling down, leisurely afternoon, head over to the Castra Center, where apart from shops and great restaurants, you will find plenty of indoors activities for all ages. The center is located on the south entrance to Haifa, encompassing an antiquities museum, dolls museum and display, and a large child-safe playground designed for toddlers and children up to the age of three. There is a cafe located in the playground for your convenience, as well as free Wi-Fi. Dias ability access and free parking aplenty make the Casrta center a great little getaway on hotter days.
Haifa's Port
For some outdoors family activity why not head down towards the port, where kids can enjoy activities on weekends and holidays. It's the perfect place for a Mediterranean family lunch. You can enjoy pot guided tours, segway tours, or just an afternoon family stroll, accompanied by stunning evening sunsets.
Not too far is Meridian Hotel beach, recommended for families for its pristine waters, and general cleanliness. The beach is smaller, well kept, and the shallow water makes it a favorite for families with young children. For photos and reviews – press here.
Nesher Park Hanging Bridges
Continue the family outdoors fun with a half-day trip to Nesher Park Hanging Bridges. Amidst and industrial area hidden this little jewel called Nesher Park, and in it plenty of options for shared adventures, with the pinnacle being two large iron-made hanging bridges. The park features sports and open-air gym facilities, short walking trails, picnic areas and viewing docks, all nestled within a lush green park. The bridges walking trail last an hour and a half, is circular and rated easy. Reviews can be read here.