During the day, at night, in the winter or summer – Whenever you visit Jerusalem, it has its magic. Here are some tips for your next visit 
.
The weather in Jerusalem – a city located in the center of Israel – tends to be quite predictable. There are two distinct seasons, winter and summer – with a few weeks of spring, perhaps the best time of all in Jerusalem.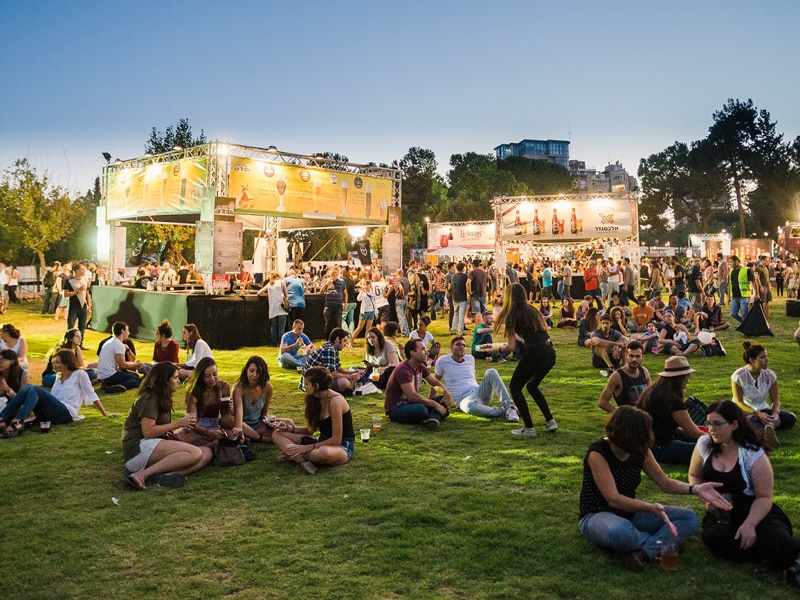 During the summer months in Jerusalem it's virtually guaranteed that you won't need an umbrella, since it doesn't rain at all. This can be very helpful to know in advance, since if you don't mind the heat, you can be assured that every day will be good for sightseeing. The average temperature in August is 19 to 29 degrees Celsius (66 to 84 degrees Fahrenheit). Unlike in Tel Aviv  the weather doesn't tend to get extremely humid, making it more bearable, while daytime heat is usually followed by balmy evenings, perfect for sitting al fresco.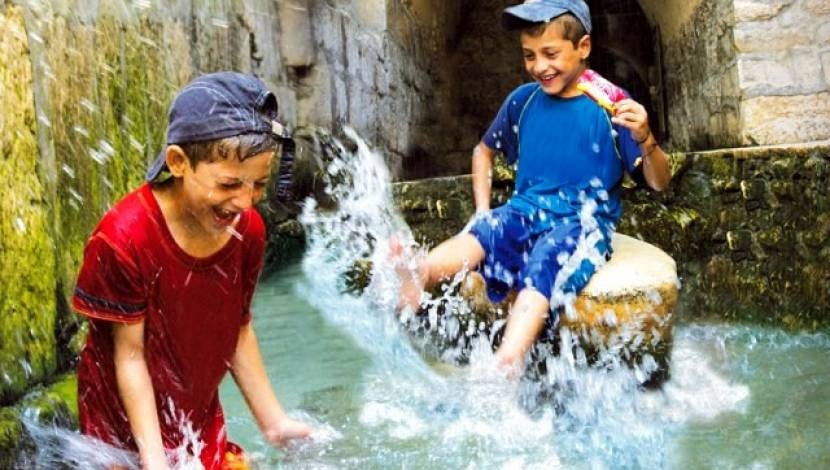 You may experience a few dust storms or extremely hot 'hamsinsw during your stay in Jerusalem, but these are rare and don't tend to last long. If you're traveling in the summer always bring good sun protection and cool clothing. Good walking shoes and a water bottle are other essentials so you don't get dehydrated.
The winter weather in Jerusalem can be a bit more changeable with the wet season commencing in around November and finishing in April. Every so often there is even a little light snow, but in the main temperatures don't drop low enough for this. Average temperatures in January are 6 to 12 degrees Celsius (43 to 55 degrees Fahrenheit).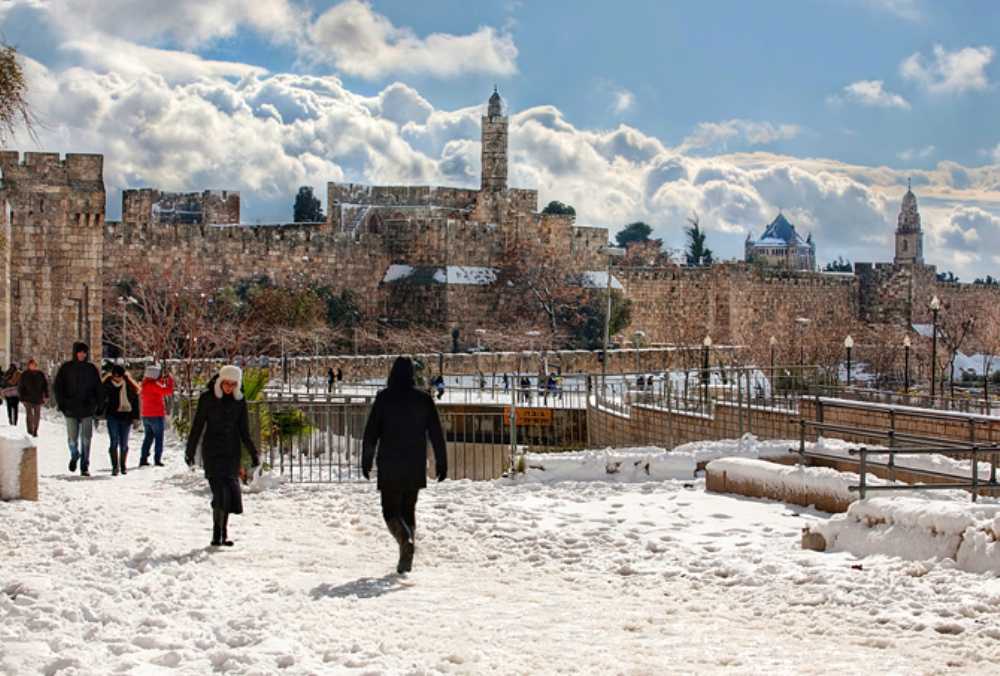 With the climate so dry during the rest of the year, rainfall is welcome when it arrives and unlike in many countries you won't find many people complaining about the weather! Even in winter there are plenty of mild, sunny rain-free days. Nonetheless if you're traveling to Jerusalem in the winter bring a coat and warmer clothing.  One upside of coming to Jerusalem in winter is the fact that there are fewer tourists and airfares tend to be lower. It's also the time of year Israel's famous citrus fruits are in season – so it's a great time to visit Machane Yehuda, Jerusalem's produce market.