Gorgeous view and great food are a perfect combination. When you're visiting northern Israel, make sure you make the right cullinary choice
.
Touring the Galilee's mountains, trails, beaches, and sites will surely work up your appetite, and there are many great restaurants in the beautiful North of Israel where you can enjoy a delicious meal while absorbing the local culture of the region. Here are just a few of our favorite spots in the Galilee.
Decks Restaurant, Tiberias
This Tiberias eatery in Lido Beach is situated on a wooden deck that overlooks the Sea of Galilee. It is a kosher meat grill that prides itself with juicy flavorful cuts grilled over charcoals, which provide a special smoky flavor. The portions are generous and tasty and the view is amazing.
Magdalena, Migdal
Located on the shore of the Sea of Galilee, this restaurant provides gorgeous views of Nahal Arbel and the ancient city of Migdal. The menu offers exceptional Palestinian cuisine with Mediterranean and Lebanese influences. This elegant high-end restaurant serves beautifully prepared dishes, so if you are looking for a great meal in the Galilee, Magdalena will provide you with a wonderful dining experience.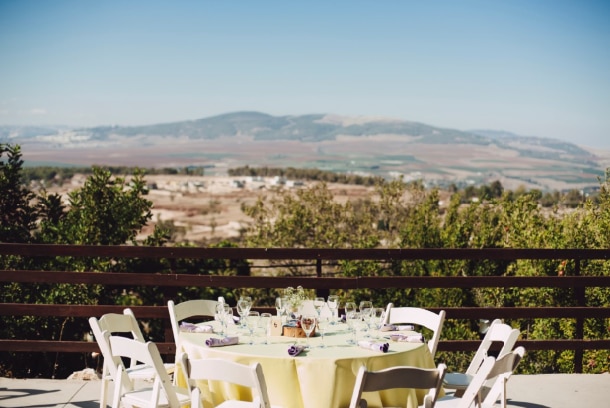 Tibi's Restaurant, Vered Hagalil
Tibi's is located at Vered Hagalil Guest Farm, which is a farm and horse ranch off the highway on the northern shore of the Sea of Galilee. The classic restaurant has undergone renovation and is now under the management of Chaim Tibi, a respected Israeli chef. This country style restaurant specializes in quality meat and offers delicious food, good value, and friendly service in a unique setting.
Uri Buri, Acre 
Uri Buri is a popular fish and seafood restaurant in Acre's Port. It is set in an Arabic style building with high ceilings, a great ambience, and both indoor and outdoor seating. They offer a tasting menu so you can sample their variety of high quality fish and seafood.
Louisa, Metula
This restaurant in the heart of Metula is in a 120 year old stone house with a pretty yard. The atmosphere is calm, friendly, and really pleasant here. The diverse menu has some French influences, and the food is flavorful and fine. They offer a rich range of options from homemade breads and jam to steak, and much in between. The outdoor vine covered terrace is a perfect place to enjoy breakfast, lunch, and dinner when traveling in the North of Israel.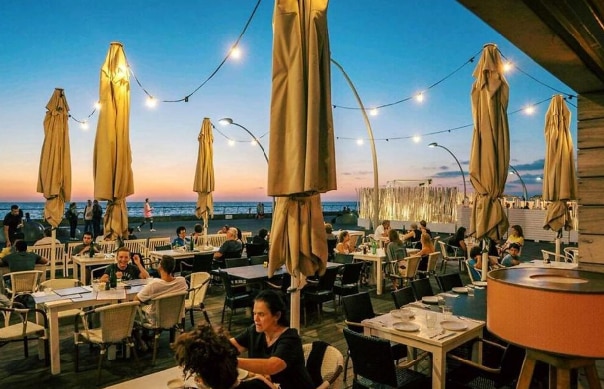 HaBait Restaurant
At this restaurant in Ein Hod you can enjoy a scenic mountain view while dining on seasonal salads and authentic traditional Arabic dishes. The name of the restaurant means 'the house' in Hebrew, and here indeed you will feel welcome and at home. The menu here is composed of Middle Eastern classic s like homemade Hummus, eggplant dishes, grape leaves and fresh salads.
Gilboa Herb Farm
Herb Farm is a rustic restaurant in Gilboa, a tranquil and green location where you can dine on a wooden deck while taking in the views of the Jezreel Valley and the mountains. Various fresh herbs are grown here and used in their delicious recipes, combined with locally grown products such as Golan wines, cheeses, produce and fish.
Aluma Bistro
Aluma Bistro serves palatable Mediterranean cuisine carefully cooked with French influences. The restaurant is beautifully decorated inside with a romantic rural atmosphere and outside you can dine on the terrace.  Here you can eat a wonderful meal made with fresh quality ingredients. Their menu has meat, fresh fish and seafood dishes.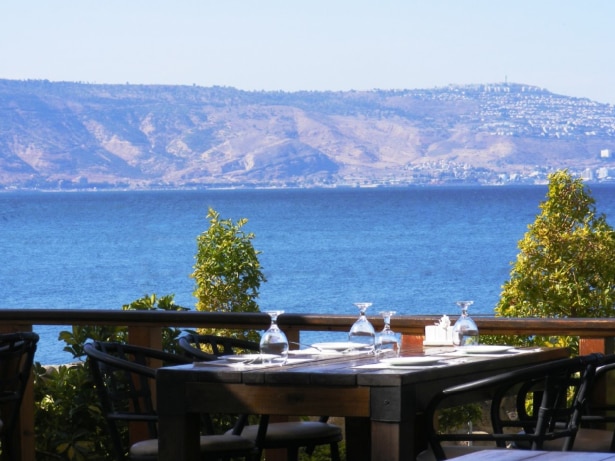 Useful Tips
Due to Shabbat, in some places in the Galilee it may be hard to find an open restaurant on Friday night and Saturday, so make sure to take that into consideration and plan accordingly

It is recommended to make a reservation to ensure a table, especially on the weekends