Whatever your children like – the Dead Sea has to offer, special thanks to mother nature, so if you come as a family, make sure you travel arround for a few days
.
The Dead Sea is an ideal family holiday destination, combining extreme sports, tailored environment-related activities, and quality family leisure time. Whatever your children like – you will be sure to find it around the breathtaking shores of the Dead Sea.
Fantasy Island
In the beautiful national park of Ein Bokek, you will find The Dead Sea's kids theme park, Fantasy Island. A state-of-the-art 7Dmax cinema, with chairs that move according to the movement of the film, and an array of movies ranging from adult horror films, to action and adventure movies. Fantasy Island is suitable for children over the age of four.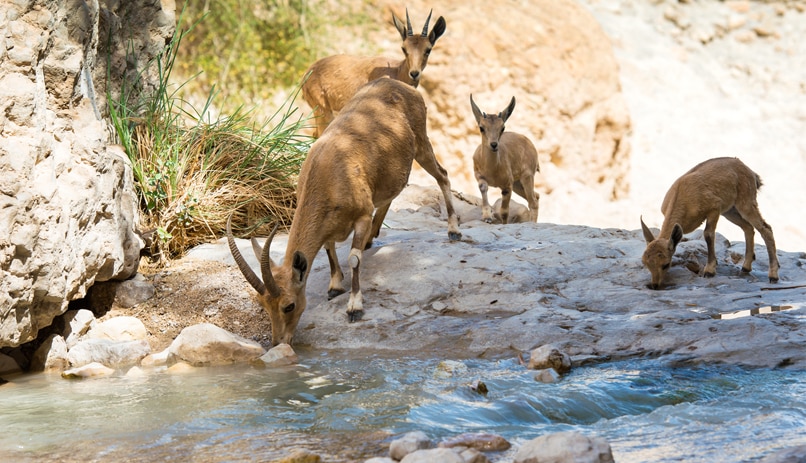 Fear Effect Maze 
Before you hit the movies, try finding your way inside the Fear Effect maze, the most advanced of its kind in the world. Equipped with audio-visual effects, the maze offers a fun, interactive, experience for the whole family. 

Pere Hamidbar
Pere Hamidbar (the Desert's Wilds) offer family-tailored, fun and adventurous extreme sports activities. The company organizes safari day tour, extreme tours, snappling activities, as well as bicycle tours and outdoors dinners for families and groups (+972-8-9952711 or -972-50-3939394).
Ein Boqeq Beach
This is an excellent public beach where you can experience the Dead Sea with your family for free. This beach has facilities and services such as shade posts, lifeguards on duty, and fresh water showers that you will need after a float in the salty Dead Sea.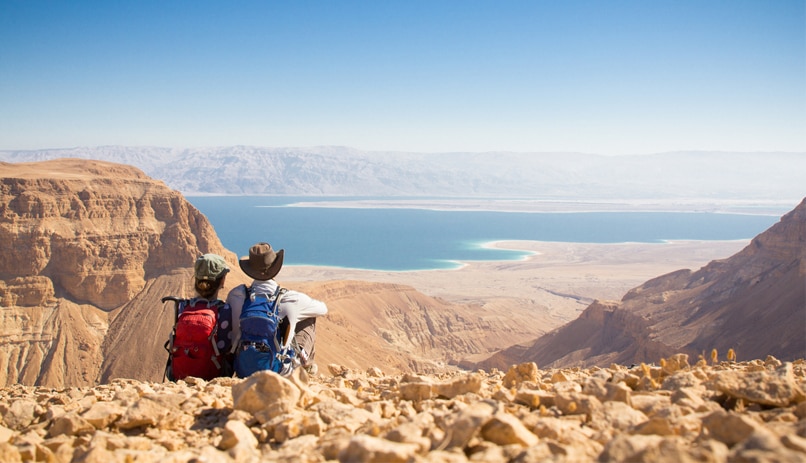 Wienie Van Der Oord's house in Kushi Rimon
Paleontologist and amateur astronomer Wienie van der Oord lives in the Arava desert in the compound of Kushi Rimon. She came to the Arava from the Netherlands and over the years has collected hundreds of fossils. She hosts groups, families, and visitors in her house and presents them with the fossils she has scavenged in the area such as shark teeth and meteorites. She also has a backyard with a sculpture garden and telescope to watch the stars.
Navigation game in Tzukim
In Tzukim, which is a 45 minutes drive from the Dead Sea, you can experience a fun attraction with your family in the rocky open landscape. The navigation game is designed for people of all ages. Your party will receive training in map reading and orientation skills, and solve puzzles to move from station to station in a race to open a treasure chest.
Esti's family craft workshops
If your preferred family quality time is arts and crafts making, head down to Esti's family craft workshops (Located in Neot Hakikar), for some desert-related activities; anything from cooking in traditional ways, to body painting and souvenir making. These workshops are highly recommended (+972-8-6572176, +972-52-8991147). 

Ein Gedi botanical gardens
For some nature and animals try the Ein Gedi botanical gardens, where you can enjoy the animal patting farm, audio-visual tour of the gardens, as well as organized tours. The gardens are located inside the kibbutz, close to the Ein Gedi Hotel. The gardens are home to rare flora and fauna from around the world, including 25 impressive Baobab trees.
There are other tourist attractions in and around the kibbutz, including mineral spring pools, light walking trails, kids' playground area and more.

The Masada National Park
Another fantastic and highly recommended activity for the whole family is of course the area's pinnacle – The Masada National Park. Apart from trailing up to the top of the cliff (either via cable car or by foot), and walking around the ancient ruins, the visitor's center itself is very much worth exploring, with screenings of the audio-visual retelling of the battle of Masada, in a state-of-the-art cinema. Screenings in English are available.
Best to arrive early in the morning, in order to enjoy a cooler weather. Watching the sunrise for the top of Masada is absolutely not to be missed. 

Horse-Riding Tours
One last lovely family activity worth checking is the horse-riding tours and activities at Kibbutz Kalia. Classes, short rides, pony patting and other activities available. Kibbutz Kalia hosts a myriad of other activities including bicycle trails, a pool, jeep tours and an array of accommodation options for families.