National parks, peaceful silence and ibexes all over; so many reasons to visit the Dead sea with your kids
.
Kids tend to ask, sometimes with a slight undertone of fear – is the Dead Sea​ really dead? Luckily, waving these fears aside will not require much effort on your behalf. Once you pass a few hours by this lively, fascinating natural wonder, the question is not likely to rise again. And if any anxieties do remain, they will be quickly washed away by the gallons of fresh water and salt water you'll encounter during this trip. So prepare for some serious dips, and don't forget your bathing suits and a good sunscreen.
Good morning
Our first stop will be by the fresh water of Ein Fesh'cha,​​ aka Einot Tzukim. This almost-tropical stretch of land by the (former, before it receded some more) Dead Sea shore boasts a rare cluster of fresh water springs, pooled into natural and man-made ponds, and supporting a unique array of flora and fauna. The national park is divided in two: its entrance functions mainly as a recreational area, where you can bath in the pools as much as you want, whereas its other part is a closed nature reserve you can only tour as part of a guided group. The tours are highly recommended – they are most intriguing and educating, for kids and adults alike.
Looking for a flight to Israel? Book Now​
After this refreshing experience, you're probably ready for an upgraded foot excursion. Nahal Salvadora is a short hike up and down the cliffs bordering on the Dead Sea from the west. The descent and ascent are relatively mild, making the trail perfectly suitable for families. The reward is a lovely desert adventure that starts in a narrow gorge and ends at the foot of a big Salvadora tree – the one that lent its name to the path.
Older kids may demand more serious adventures, and these can be had in Nahal DavidNational Park. Here you can walk in the water, enjoy some cool pools and waterfalls and admire the families of rock hyrax and ibex roaming freely throughout the nature reserve.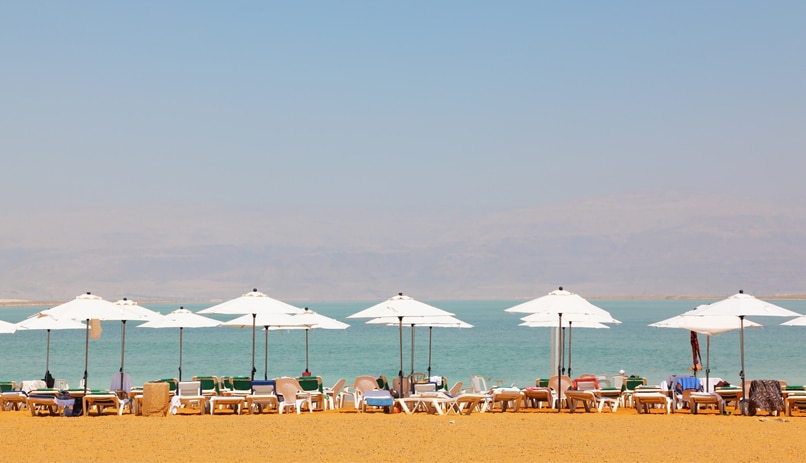 Lunch
If you're not picnicking, the options are few – and they are all to be found in the designated tourism area at Ein Bokek. Ein Bokek Beach also offers you a good opportunity to finally dip yourselves in some real Dead Sea salt water, and smear each other with the famous mineral-rich Dead Sea mud, to the guaranteed amusement of all family members, young and older alike.
After that, if you may wish to be refreshed in another beautiful fresh water hike – Ein Bokek trail is, unsurprisingly, the closest option: it's very accessible and very popular though, so try to avoid it on weekends and holidays.
Afternoon
Unlikely as it sounds, some kids get tired of too much water adventures. If they're old enough to be interested, desert agriculture tours might be the right thing to offer them for the pleasant afternoon hours. These tours are operated by active farmers all over the Arava region, and some of them include free picking of fruits and vegetables at the farmer's field or greenhouse. A great solution for dinner! Try Neot Hakikar, at the southern tip of the Dead Sea, for tour offers.
Another option – actually, a must – is a visit to Masada. This well-known royal palace and rebel fortress built at the top of mount Masada is so marvelously preserved and restored, and includes so many amazing points of interest, that you can easily find yourselves wandering for hours between its upper and lowe​r zones, and still unable to cover everything. Going up and down the mountain in the Masada cable-car only adds some more spice to this truly exciting experience.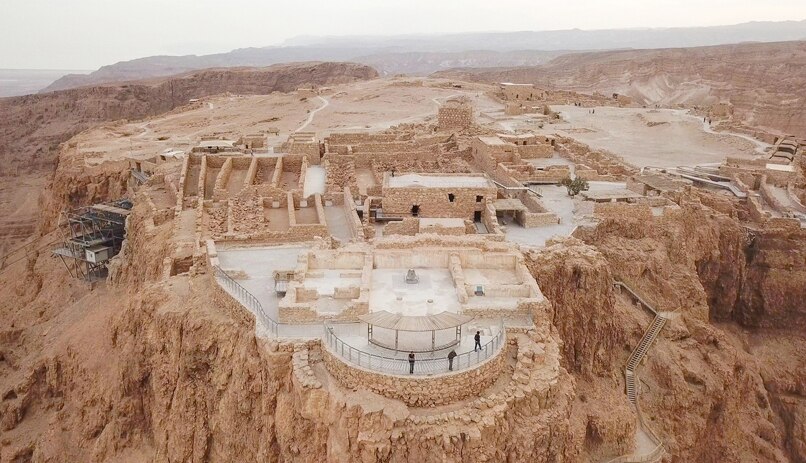 Night ​time
If you're staying in the region, it's a good idea to wait till dark falls, and then embark on a special night trip to Havarey Metzada, at the foot of the fortified mountain. This area of soft, light-colored sedimentary stone called marl, shines under the moonlight like a wonderland of gorges and rock formations, and promises to end this day of exploration with yet another unforgettable wow experience.​​