Romance is never overrated, especially when there's a great view in front of you and – of course – a good wine. The galilee is the perfect place to visit with your beloved
.
Some refer to the Galilee as Israel's Tuscany. Well, maybe you shouldn't get your expectations that high – the sprawling green hills and medieval towns of the real Tuscany are many miles away from here, but this beautiful northern region of Israel has its own considerable charms of nature and history to show for, some of which have been formally declared World Heritage Sites by UNESCO. And once you set foot in the Galilee, you don't really need UNESCO to tell you how pleasant, captivating, special and versatile the region is. Go Galilee.​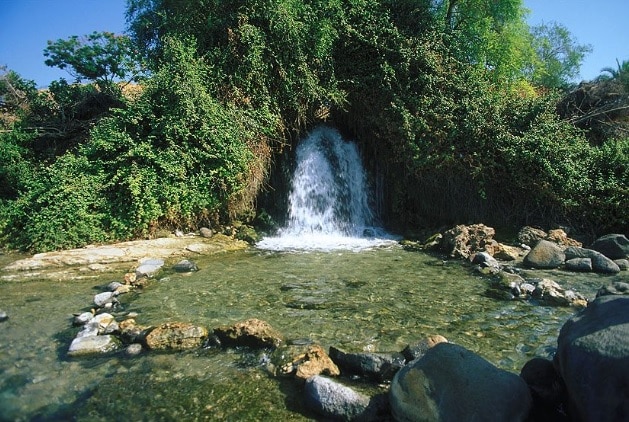 Our Galilee excursion starts early, real early. 6AM may seem a bit too early for romance, but this is almost high time for the hot air balloon to take to the air, so it's worth the effort. Most operators offer 45 to 90 minute flights over the pastoral Harod Valley, dotted with fields, fish farming ponds and small kibbutz settlements. Visibility can extend from the Moab mountains in the east to the Mediterranean in the west. So it is a little early… but the air is fresh and the view is fantastic, and it rarely gets more romantic than that. ​​
Looking for a flight to Israel? Book Now ​
Now that you've witnessed its beauty from above, time to check out the valley at ground level. Park Hama'ayanot (Springs Park) sits at the foot of mount Gilboa, and allows you to enjoy a few of the largest and most impressive natural springs in the area without the hustle of traffic or other distractions. Moving around the paved roads can only be done by bikes or electric vehicles, both available for rental. This is a charming trip in a fertile agricultural area, which also attracts thousands of migrating birds.
And once you've seen mount Gilboa from above and below, you might want to climb it for a mountainous point of view. Some foot trails can lead you up from the valley, but they are steep and arduous – you might find the winding paved Gilboa ViewRoad adventurous enough to climb by car. In March the mountain goes wild with a blooming frenzy, the fabulous lilac clusters of the endemic Gilboa Iris being the Jewel of the crown.  ​
A quality tour of the Gilboa could, and some say should end up at Havat Hatvlinim (The Spice Herbs Farm), a lovely rustic restaurant perched on the mountainside, offering some local dishes seasoned with herbs grown on the farm itself, right by the restaurant's doorstep. On clear days, the view from the large wooden porch is breathtaking.
Unlikely as it seems, this rather remote area​ offers more than one great option for lunch. If you venture east and then drive a little north up the Jordan Valley road, you will eventually stumble upon Rotenberg restaurant (opposite Gesher), and then bless the cosmic karma that brought you here – while you should actually bless the founders and chefs that dared create this little gastronomic paradise right in the middle of nowhere.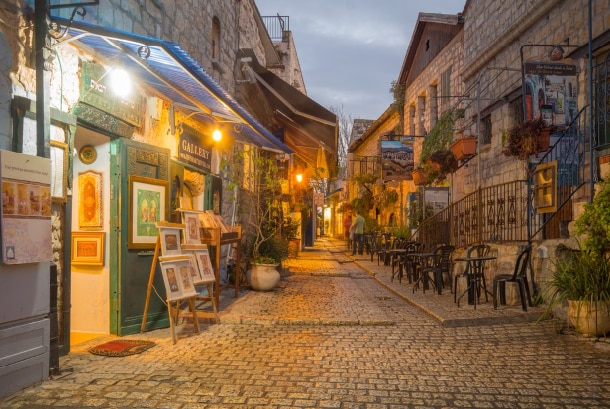 Today it's indeed a nowhere, but this was once the site of a kibbutz settlement and a pioneering hydroelectric power station – the first built in Israel and the groundbreaking engineering feat of its time. While you're here, it's worthwhile taking the fascinating tour – complete with audiovisual demonstrations – at the remains of Old Gesher and Naharayim Power Station.
A short drive further north along the Jordan Valley road will bring you to Cochav Hayarden(Belvoir) – a remarkably preserved crusader fortress which is both an intriguing archeological site and a mind-blowing viewpoint overlooking the Jordan Valley and Moab Mountains.
Sea of Galilee. There are too many ways to tour this nature and history gem to fit into one afternoon, and multiple points of interest along its shores. One recommended suggestion, however, would be a trip around its northern tip, where three beautiful Christian sites – Capernaum, Tabgha and Mount of Beatitudes – can be visited and explored throughout.
It was right here that Jesus was said to have performed the miracle of the five loaves and two fish, but today other culinary miracles have taken its place. One of them is Magdalena (road number 90, near Migdal), a fine chef restaurant serving local and fusion delicacies in a luxurious setting.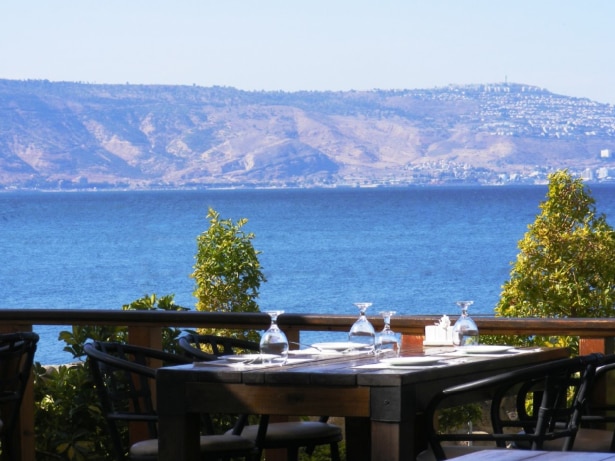 If you have enough time to complete the loop and arrive back at the southern tip of the Sea of Galilee, 1910 restaurant in Kibbutz Dganiya is another chef restaurant offering some Italian delights that the kibbutz forefathers couldn't have dreamed of in their wildest dreams.
And if your budget just wouldn't allow for all these exquisite pleasures, Beit Gavriel (Tzemah junction) will provide you with a nice vegetarian dinner in the serene atmosphere of the beautiful public complex built on the southern shore of the lake, complete with a good movie or a live music concert held in an elegant theatre hall.
​