So many things to do with children in northern Israel in general and so many things to see in Galilee in particular –
Two recommendations for great family tours arround
.
To say that the Galilee region is child-friendly would be an understatement: it is packed with ideal dosages of marvelous, accessible nature, exciting archeological attractions and fun activities. There are plenty of places to eat​ and rest in, and it is compact enough to allow for convenient trips between different points of interest. Suggested here are two alternative options for a day in the Galilee: one takes you on a journey to the Lower Galilee, the other winds through the Upper Galilee. A family in the galilee, take 1.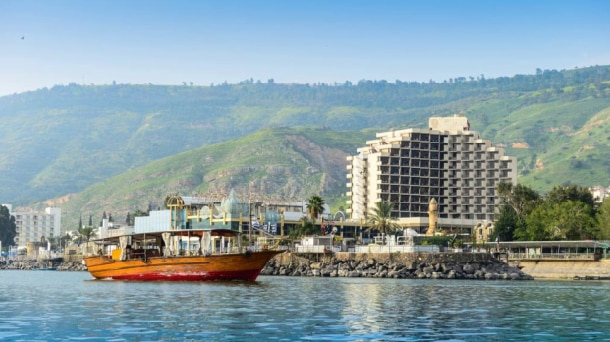 Looking for a flight to Israel? Book Now  
Both our journeys will begin with archeological excursions – while the young members of the expedition are still up to it. The Upper Galilee track leads us to the ancient city of Zippori. The well preserved and beautifully restored findings here include an impressive water system and lively mosaics dating back to the fifth​ century AD. Lower Galilee travelers face a tough choice between two equally fascinating sites: Tel Meggido with its own overwhelming water system – children simply love it – and Beit She'arim, a proclaimed UNESCO World Heritage Site, with its mind-blowing system of burial caves. The visit is intriguing at any age, but you'll be surprised to find out how excited kids get ​here. They feel like fortune hunters in Ali Baba's cave!
Next. Now​ it's time to have some (more) fun. LG (Lower Galilee) travelers can proceed to the lovely bush maze in Sde Yaacov, where they can spend at least one amusing hour trying to find the way out. UG (Upper Galilee) people can head to Manara Cliff for a rather more extreme entertainment consisting of a mountain slide, a climbing site and a cable car that takes you down to the Hula Valley.
Nazareth is our chosen lunch site for the LGs. This ancient town, once hometown to Jesus and Mary, is today a bustling city with a colorful main street and bazaar, full of small restaurants and food stalls offering fantastic local delicacies. If you are kebab admirers, don't miss the mythical one at Diana (51 Paulus Hashishi street). And when you've had enough, you are invited to walk around the wonderful Old Town alleys or visit the imposing Basilica of the Annunciation.
UG travelers, that by now have descended from Manara to the valley below, can have lunch either at Tanureen (Koah junction), serving great local dishes from the traditional Arab kitc​hen, or at Foccacia (Gan Hatzafon complex, road number 99) an applauded middle-eastern-Italian restaurant.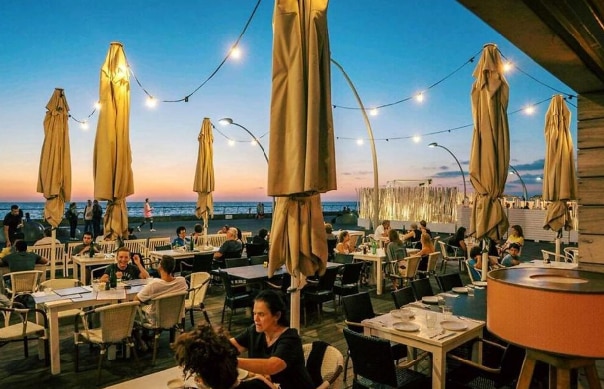 LG travelers would better gear up in Nazareth for a late afternoon picnic, because culinary options ahead are scarce. But with such abundance of fun, who cares? Your next station is a water delight, and you can get it either at the half-natural half-man-made oasis of Gan Hashlosha (aka Sakhne), boasting two huge turquoise pools of warm spring water surrounded by a lush garden – included in Time magazine's list of "The twenty most beautiful gardens in the world", or atGaney Huga in Beit She'an valley, which offers shallower big pools fit for children's water games, surrounded by vast lawns and complete with recreational areas and a camping site.
UGs, you enjoy equally supreme options in the water/nature section: nature lovers would probably prefer to drive a little south on road number 90 and visit Agmon Hahula, a large water reservoir in the heart of the valley, attracting hundreds of thousands of migrating birds, most notably grey cranes. The best way to explore this paradise is to ride a rented bike or electric vehicle along the circular path paved around the reservoir. Extreme families who feel they hadn't had enough action in Manara are invited to an adventurous rafting or kayak journey down the Jordan River, departing from Gadot or Maayan Baruch. ​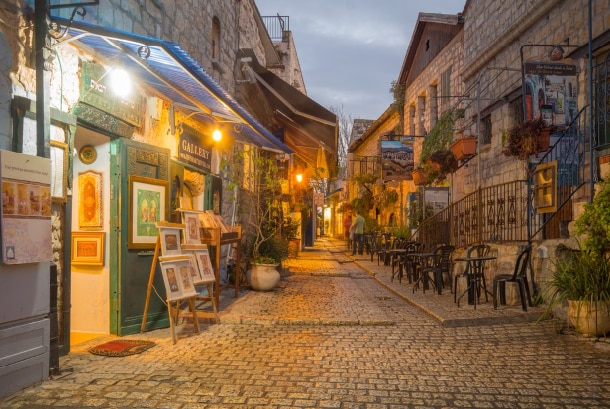 LGs, are you ready for a breathtaking journey in time? Beit She'an National Park is the site of an excavated roman-byzantine city destroyed in an earthquake in 749 AD. The miraculously preserved streets, temples, baths and amphitheater form a perfect setting for the spectacular audiovisual show which brings the ancient city back to life during the warm summer evenings. ​
UGs, stay tuned. You have your own share of live history coming. Nimrod Fortress (aka Kal'at Namrud) National park offers a different nocturnal adventure. Here technology stays outside the gate, and you get to tour the remains of the aw-inspiring medieval Muslim castle, built on the southern slopes of Mount Hermon, by the light of traditional oil lamps carried in hand. A guide will lead you through the maze of halls and walls, and the kids will be thrilled and overjoyed to be knights for one night.